"Character - Individuality, a taste for risk - is the attribute some find lacking in young American singers, but Ms. Johnson Cano has it: an honesty and assurance so impressive that you want to call it bravery."
The New York Times
"The real standout is Jennifer Johnson, who sings gloriously."
The Dallas Morning News
"...it was obvious that Cano has a voluminous voice with remarkable agility in her higher range and a molten contralto quality lower down, gliding between these registers with seeming ease."
The Washington Post
"This is how recitals should be sung: gripping, communicative, and spellbinding."
Examiner.com
Latest News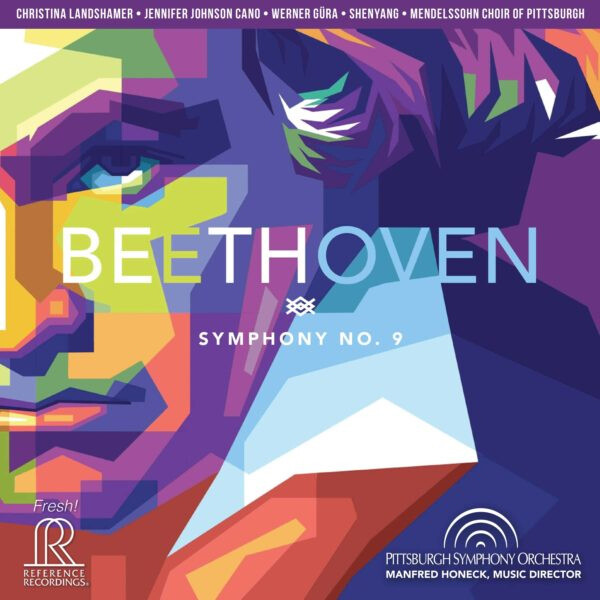 13 February 2021
A New Beethoven 9 from Manfred Honeck and the Pittsburgh Symphony Orchestra Featuring: Christina Landshamer, Jennifer Johnson Cano, Werner Güra, Shenyang, and the Mendelssohn Choir
Jennifer Johnson Cano featured soloist in the newest, live, recording of Beethoven's Symphony No. 9 from Pittsburgh Symphony Orchestra.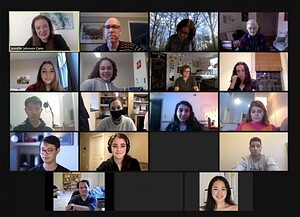 9 February 2021
Renowned Mezzo Soprano Jennifer Johnson Cano Holds Virtual Q&A with Duke Voice Students
David Heid, director of Duke Opera Theater, was excited to be able to facilitate this opportunity. "Jennifer is able to bring such a fresh perspective from the outside to so many areas that impact all singers. From concrete help on preparing to imaginative approaches for building stage characters, she encouraged and challenged us all."
Latest Recordings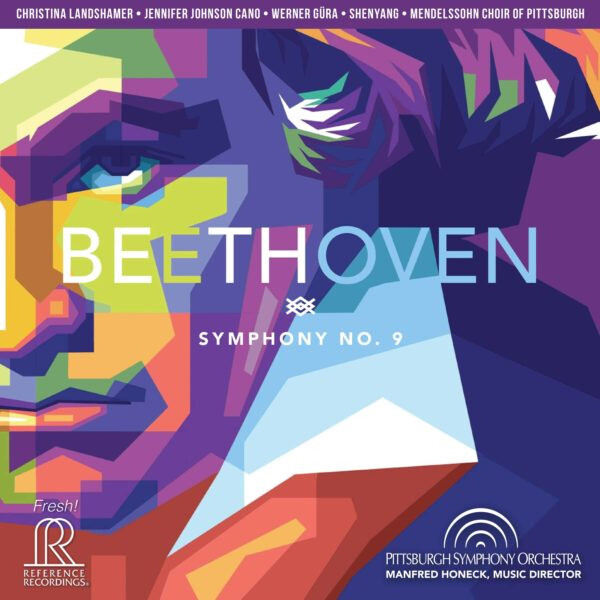 Beethoven: Symphony No. 9
Reference Recordings
Beethoven: Symphony No. 9
Pittsburgh Symphony Orchestra
Manfred Honeck, Music Director
Featuring:
Christina Landshamer, soprano
Jennifer Johnson Cano, mezzo-soprano
Werner Güra, tenor
Shenyang, bass-baritone
Mendelssohn Choir of Pittsburgh
Recorded live at Heinz Hall for the Performing Arts in Pittsburgh, Pennsylvania, on
June 6-9, 2019.
12 February 2021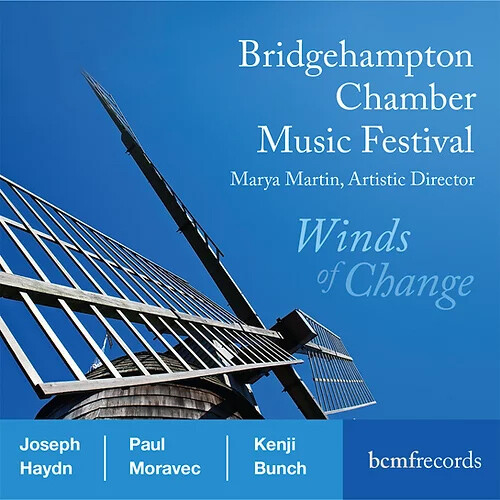 Winds of Change
bcmf records
Live performances of the music of Haydn, Bunch and the WORLD PREMIERE of Paul Moravec's "A New Country"
PERFORMERS
Jennifer Johnson Cano, mezzo-soprano; Marya Martin, flute; James Austin Smith, oboe; Romie de Guise-Langlois, clarinet; Peter Kolkay, bassoon; Stewart Rose, horn; Paul Huang, Frank Huang, Kristin Lee, violin; Richard O'Neill, Tien-Hsin Cindy Wu, viola; Jakob Koranyi, Peter Stumpf, cello, Gilles Vonsattel, Orion Weiss, piano
15 July 2019
"Ave Maria" from Dialogues of the Carmelites by Francis Poulenc