Two opera stars and a Broadway Tony winner bring a world premiere to Philly. It's about the value of life.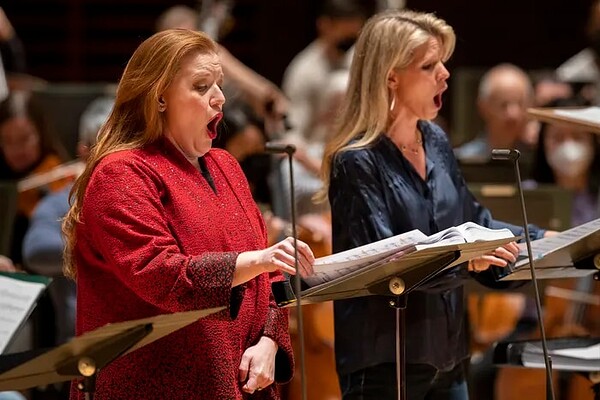 17 March 2022
The Hours — whether the Pulitzer Prize-winning novel or the Oscar-winning film — would seem to have enough plot lines to populate three operas.
Instead, the world premiere opera by Kevin Puts, arriving at the Kimmel Cultural Campus March 18 and 20, juxtaposes three stories in a counterpoint that confronts profound issues — the value of life, for one — encompassed by the biography of legendary English novelist Virginia Woolf, a suicidal postwar housewife in Los Angeles and a 1990s New York City AIDS caregiver.
Performances of The Hours by the Philadelphia Orchestra under Yannick Nézet-Séguin are an unstaged preview of sorts for a full staging next season by the Metropolitan Opera — the first in what promises to be a continuing joint arrangement between the two institutions.
Composer Puts, now 50, is best known for the Pulitzer-winning Silent Night, librettist Greg Pierce hails from off-Broadway theater, while the cast has mainstream opera stars Renee Fleming and Jennifer Johnson Cano plus Kelli O'Hara, star of numerous Broadway hits and a 2015 Tony winner for The King and I.